Welcome in my Paper Workshops !
December News

The 6 Christmas Workshops are now open, join them and some paper magic to your decor this year!

The New Christmas workshop will arrive a bit later in December as he is a bit late this year .

Once enrolled, you keep access to the content.

The Christmas workshops are open till December 22

Workshops wan be wonderful gifts for your friends and family members who like crafts and paper.

Email me if you want to offer a workshop for Christmas at [email protected]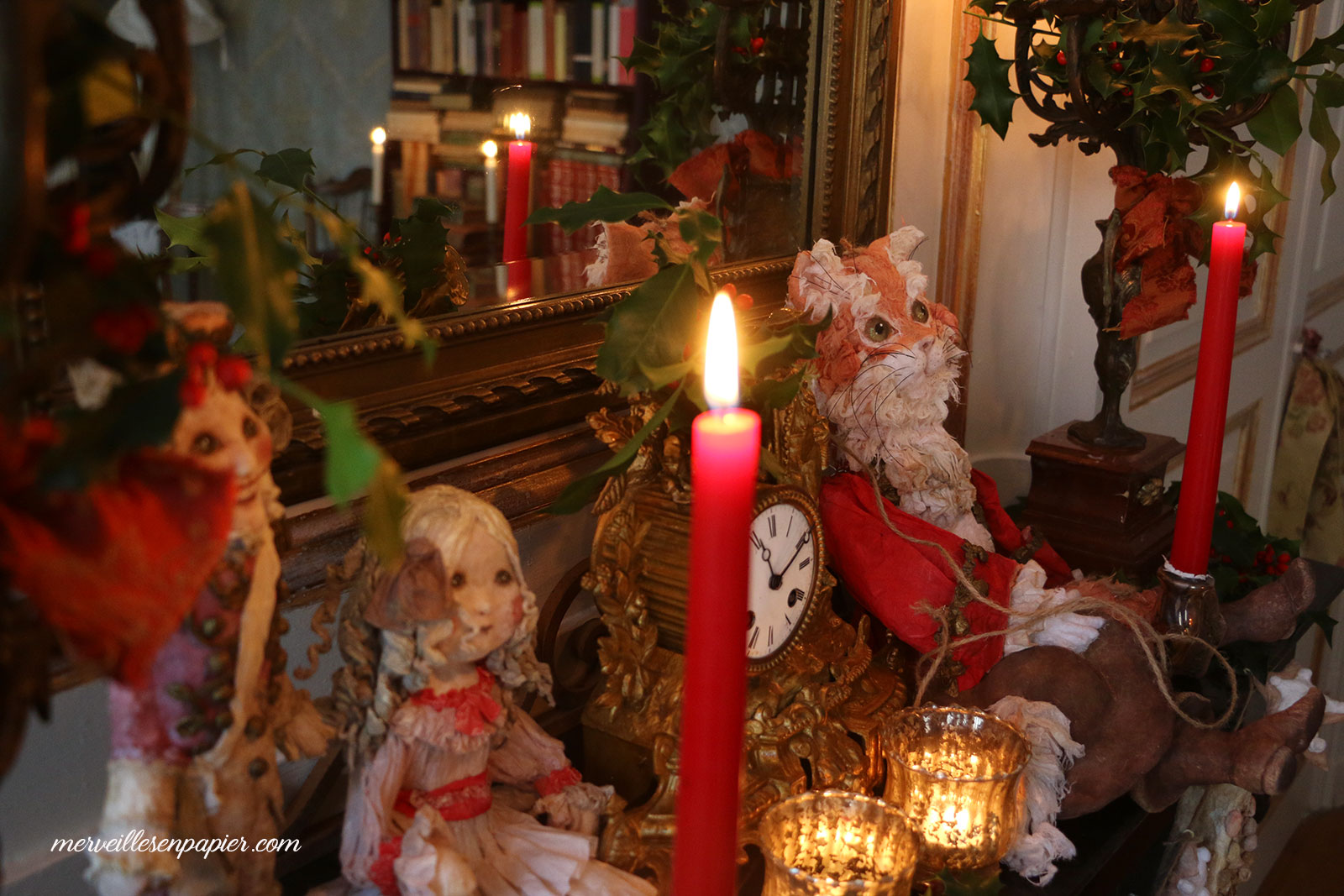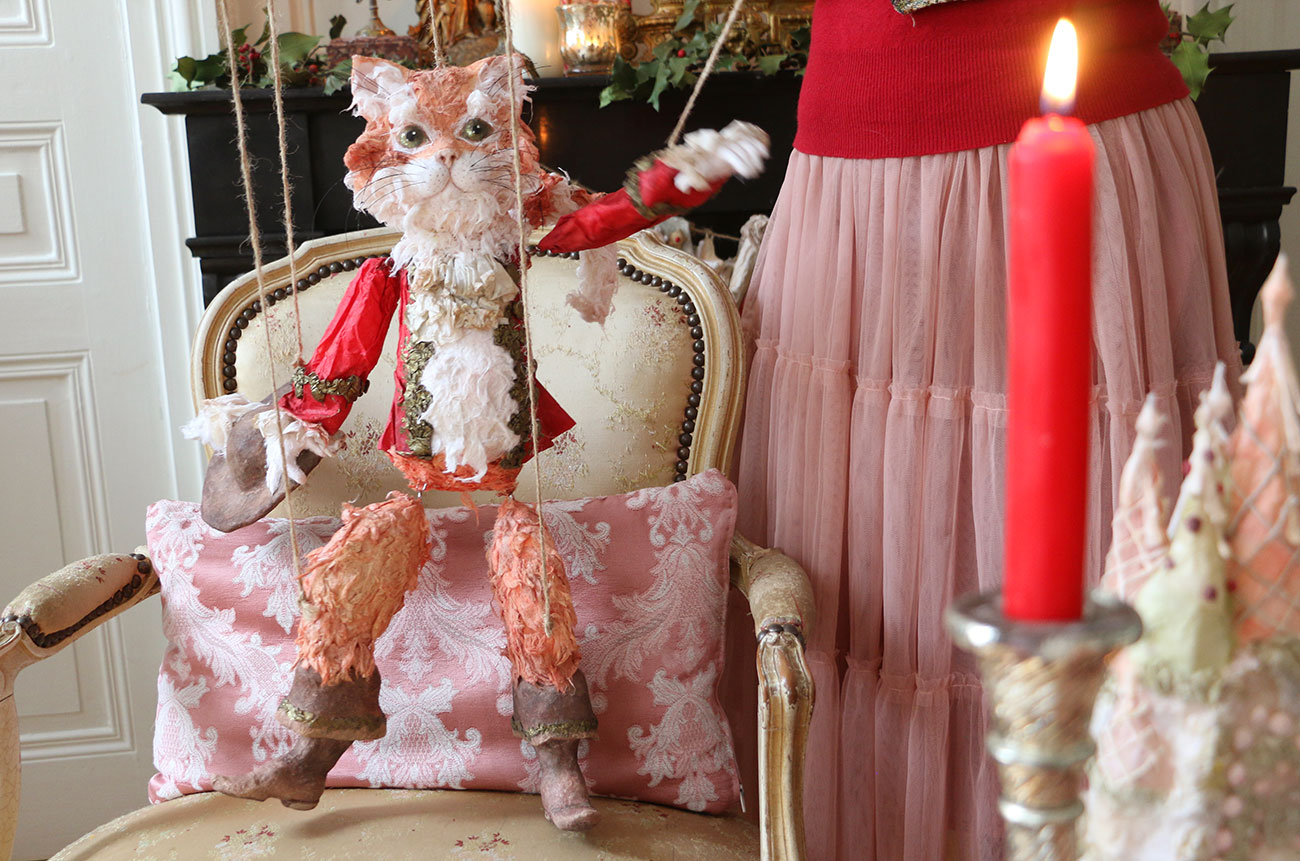 Enchanted Supplies

For all the workshops we mainly use acrylic paint, basic glues and different papers. The precise and detailed list and links to order online are included in each introduction.

All my workshops are especially made for beginners and amateurs and for a personal use.

Once enrolled you keep forever access to the video content and can complete your workshop at your own pace.

->You love paper and papier maché but are a total beginner ?
->You need some help to create a beautiful creation or decor in paper ?
->You want to be guided step by step ?
->You would like to have fun with paper but don't know where to start ?

As a paper Magician, I have played with Paper for over two decades now and have created this collection of Workshops just for you .
Your Instructor

Laetitia Miéral

Paper Magician, passionate about old Fairy Tales and the XVIIIth century,

my Paper Kingdom is located in France.

I have created and played with paper for over 2 decades,

my work has been in display in galleries, castles and art museums

in Paris and France .

And I handcrafted this growing collection

of workshops sharing my paper secrets and magic

for beginners and patient crafters .

Creations completed by enrolled Apprentice Magicians

in September 2023

--------------

Leonor's Marie-Antoinette

"I have taken a few of your workshops before, but so far this is one of my favorites. Your videos explaining the process are excellent. You make it seem very easy to do. Love your work and your imagination"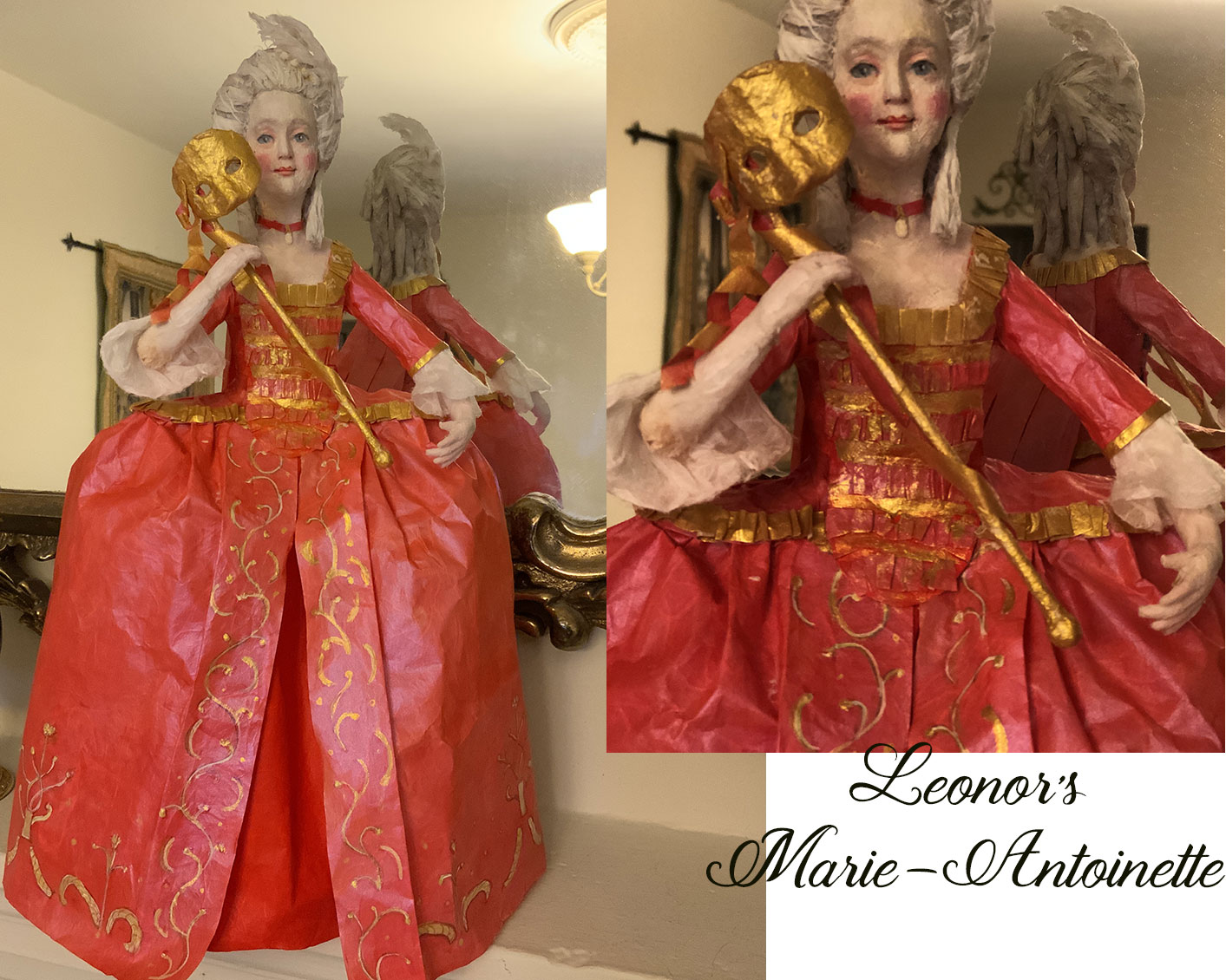 Sonia's Marie-Antoinette

"I loooooove this workshop (I think it's my favorite right now). I have already finished the floral dress and am preparing the actual dress on another doll. I'm enjoying it like a little girl!!! "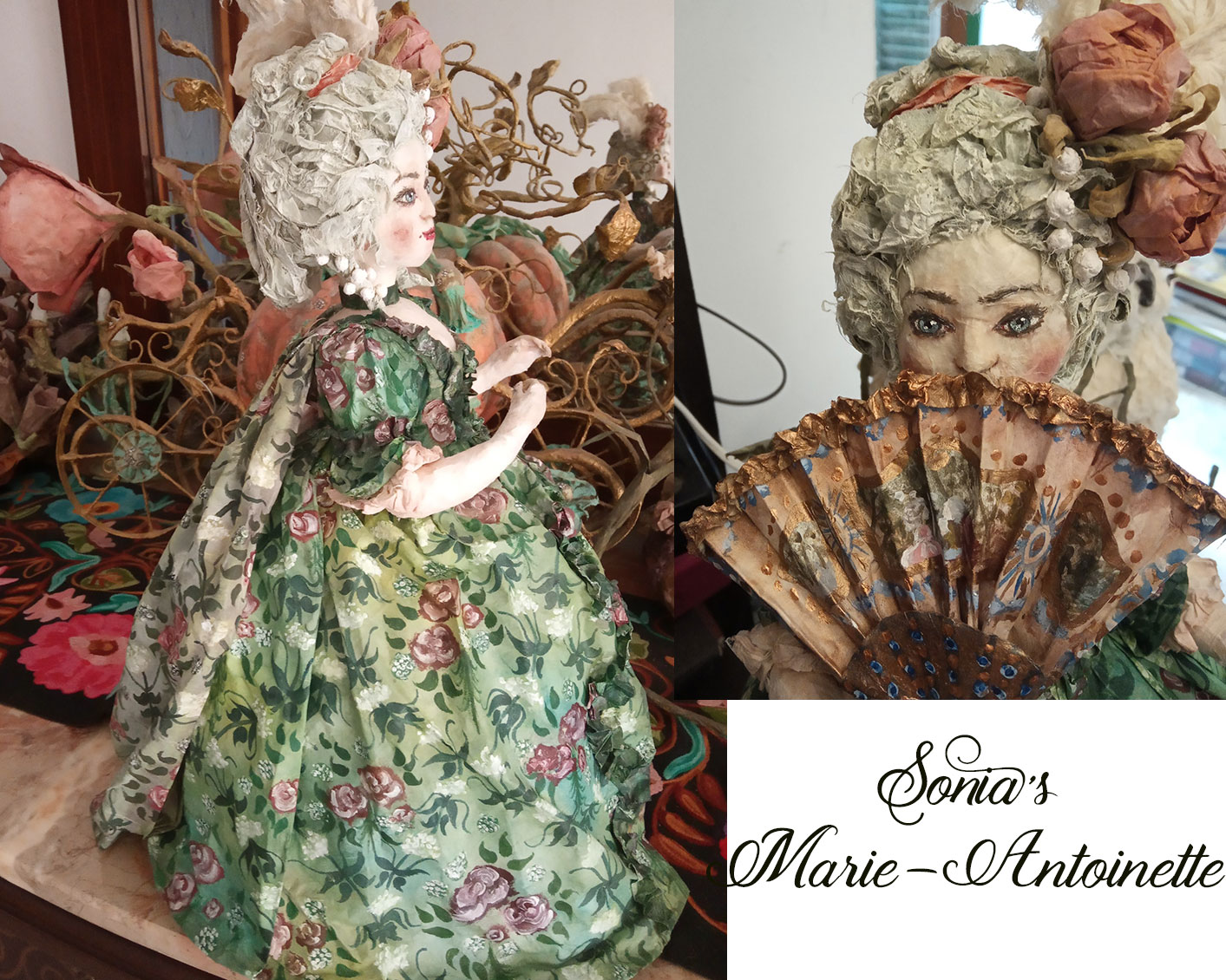 Catherine's Little Characters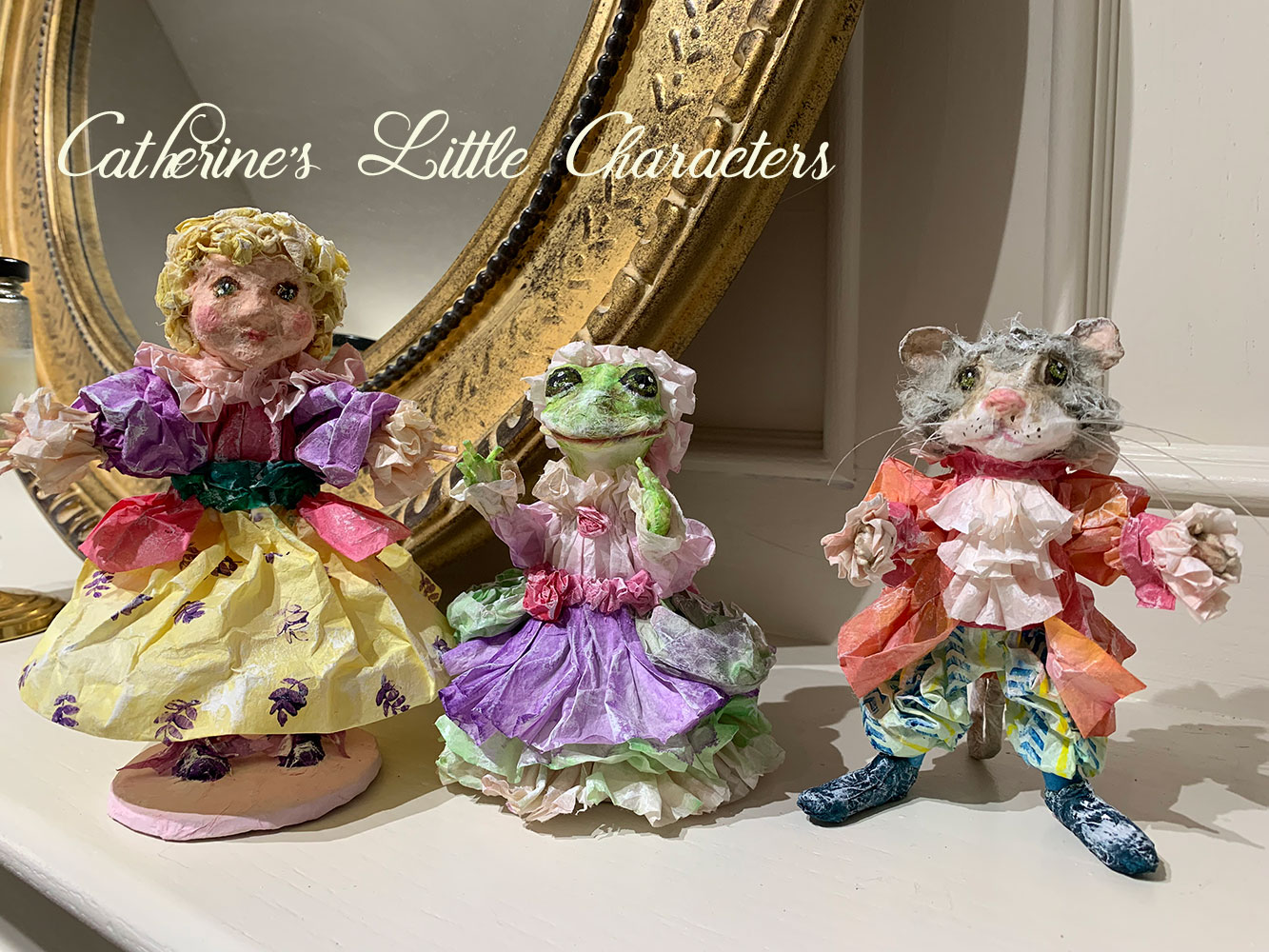 Cheryl's Lady after the Marie-Antoinette Workshop

"I loved this class. Actually still working. My special appreciation is finding the possibilities with draping the mulberry paper and with textures, especially hair! "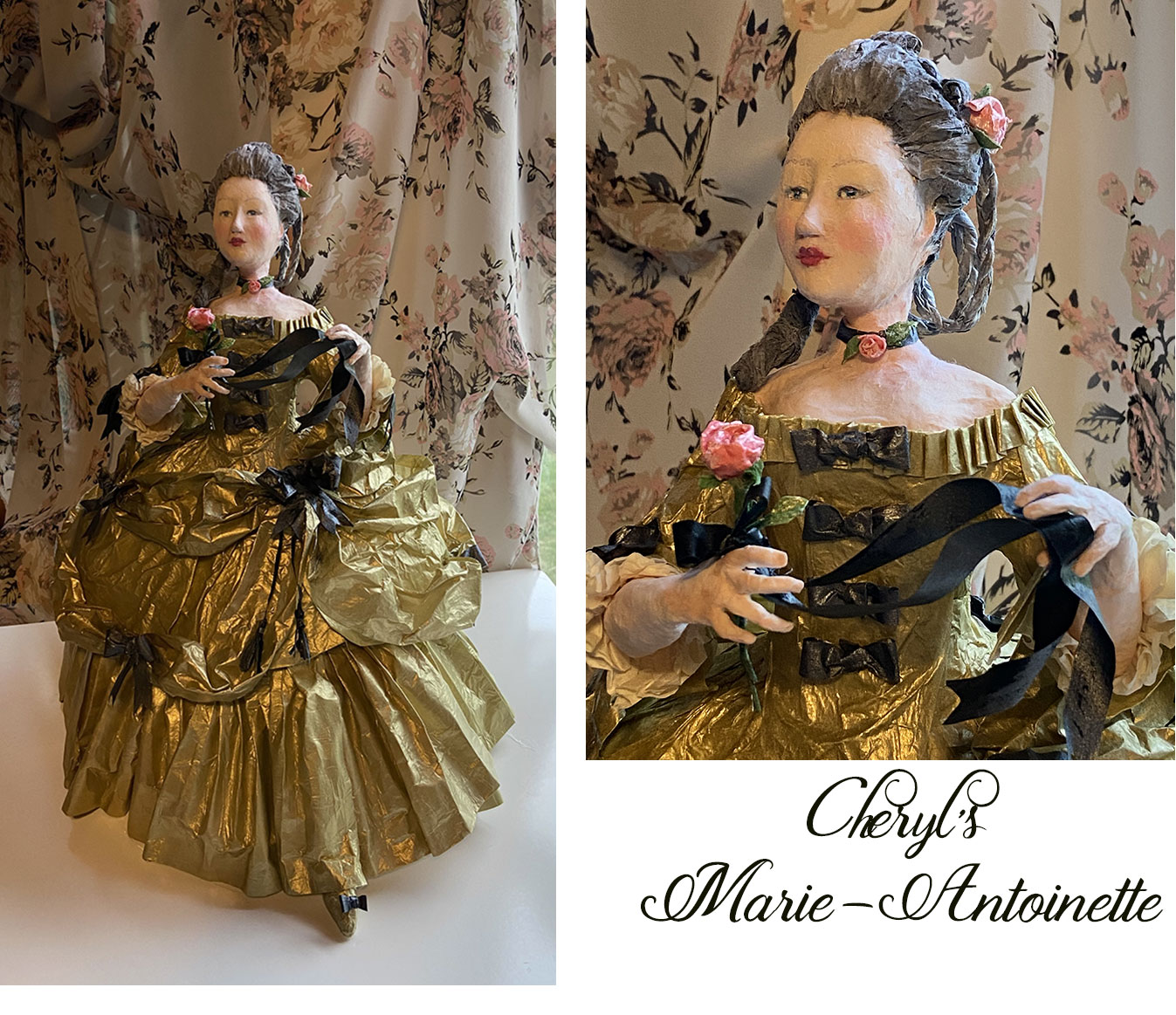 Dorothy's Marie-Antoinette

"I thoroughly enjoyed this dive into 18th century costume through the medium of papier-mache. Laetitia's instructions were so thorough, detailed and easy to understand that I felt confident in tackling this quite (for me) challenging workshop."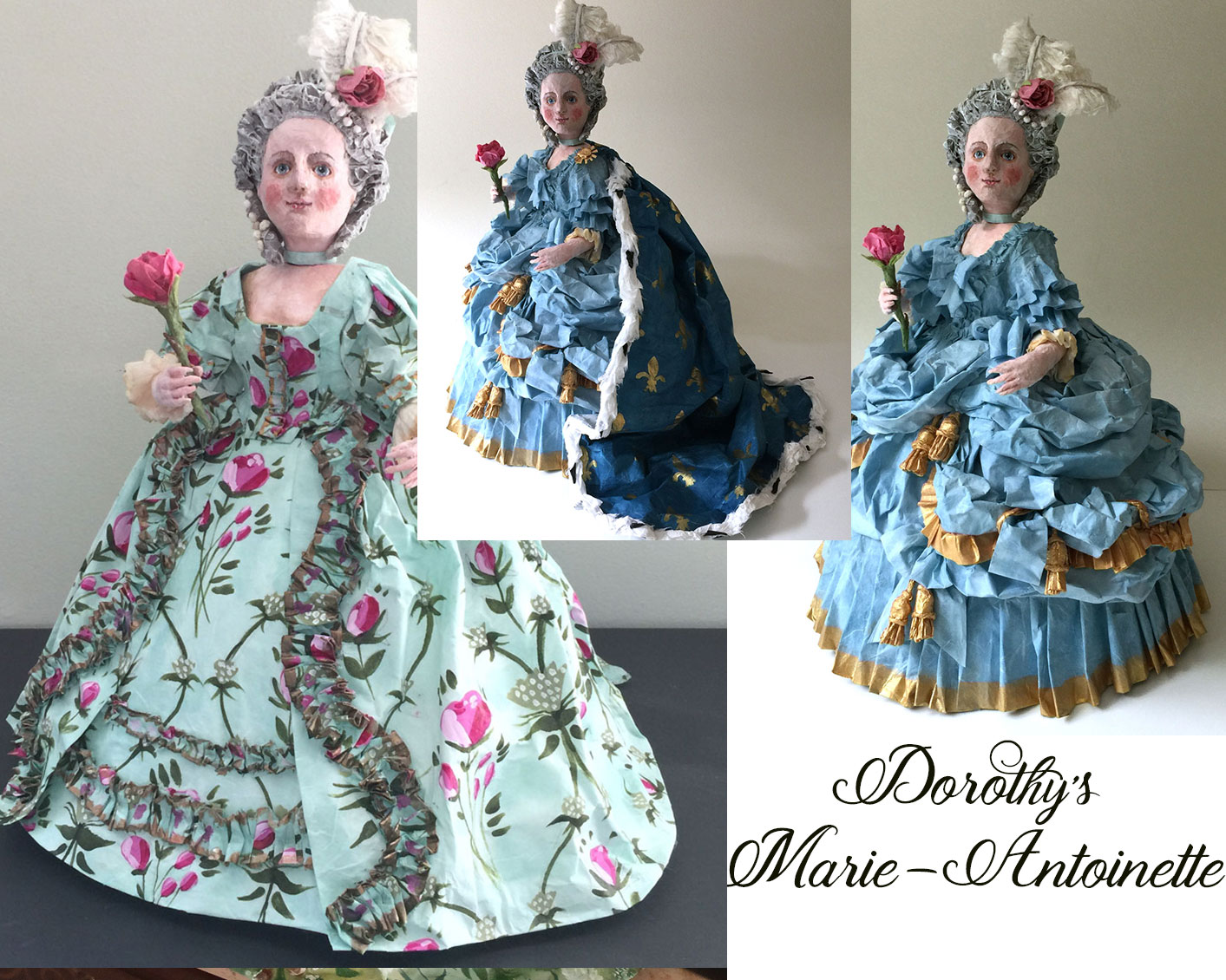 Sonia and her Puss 'n Boots from the Christmas Workshop finished in June 2023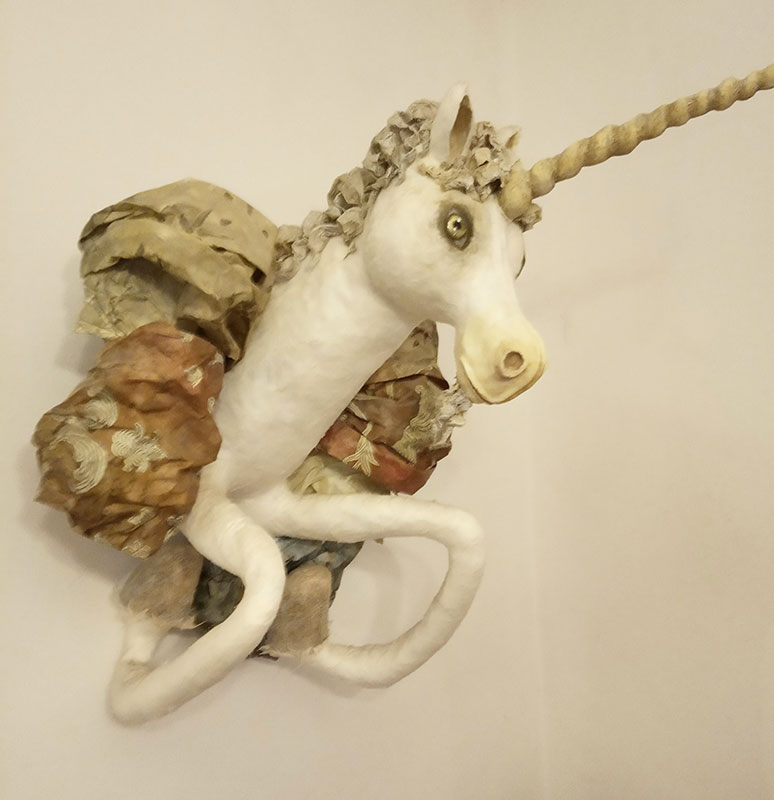 Dorothy and her Little Characters in June 2023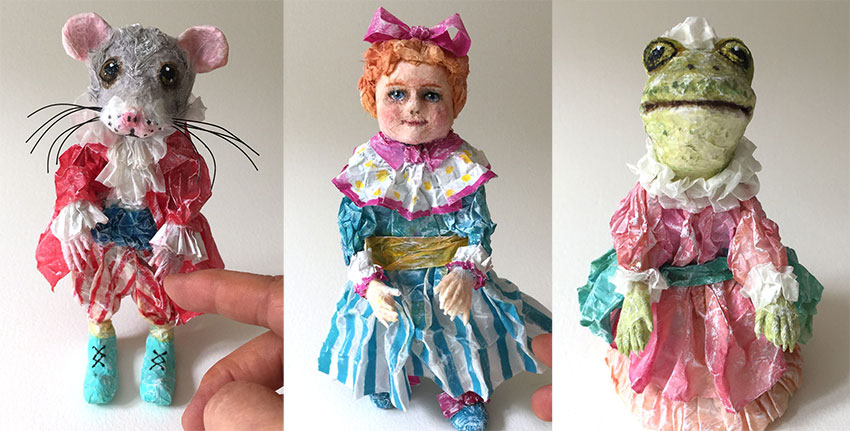 Nicky - Australia - Completed her Unicorn Workshop in May 2023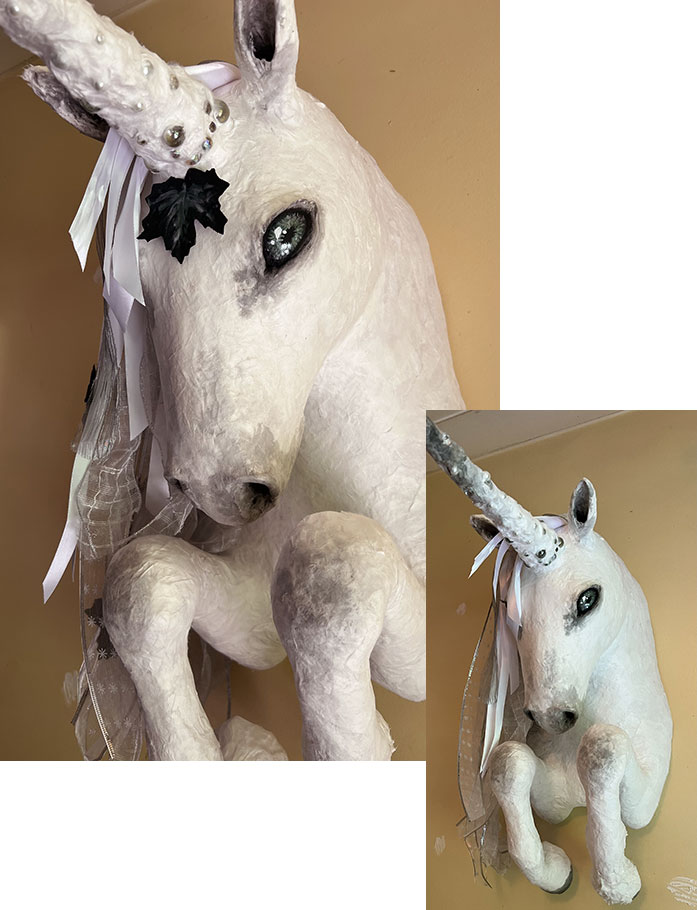 ---
Sylvia - UK - Joined the Hare and his carriage - April-May 2023

"Joining another wonderful workshop -Carriage bundle , of Laetitia's has opened up a world of skills I never knew I could develop! With Laetitia's expert guidance and support I created my carriage that I'm proud to show and displayed it as part of my birthday celebrations with family, that had an Alice In Wonderland theme. My carriage went through a number of different colour schemes and decorative elements, but by studying in particular Laetitia's instructions and her supportive comments within the workshop, it enabled me to finalise my project.

My skills in construction developed and I also developed an understanding of the differences of wet and dry Mulberry paper as well as Kraft paper, and how each have a different use and require different handling. I also learnt a little about engineering! In the form of how best to balance my carriage without it falling over and how to build strength into the carriage wheels. I began to grasp the concept of when to use the differing gauges of iron wire and how to twist it to forms similar to that which Laetitia so expertly shapes. "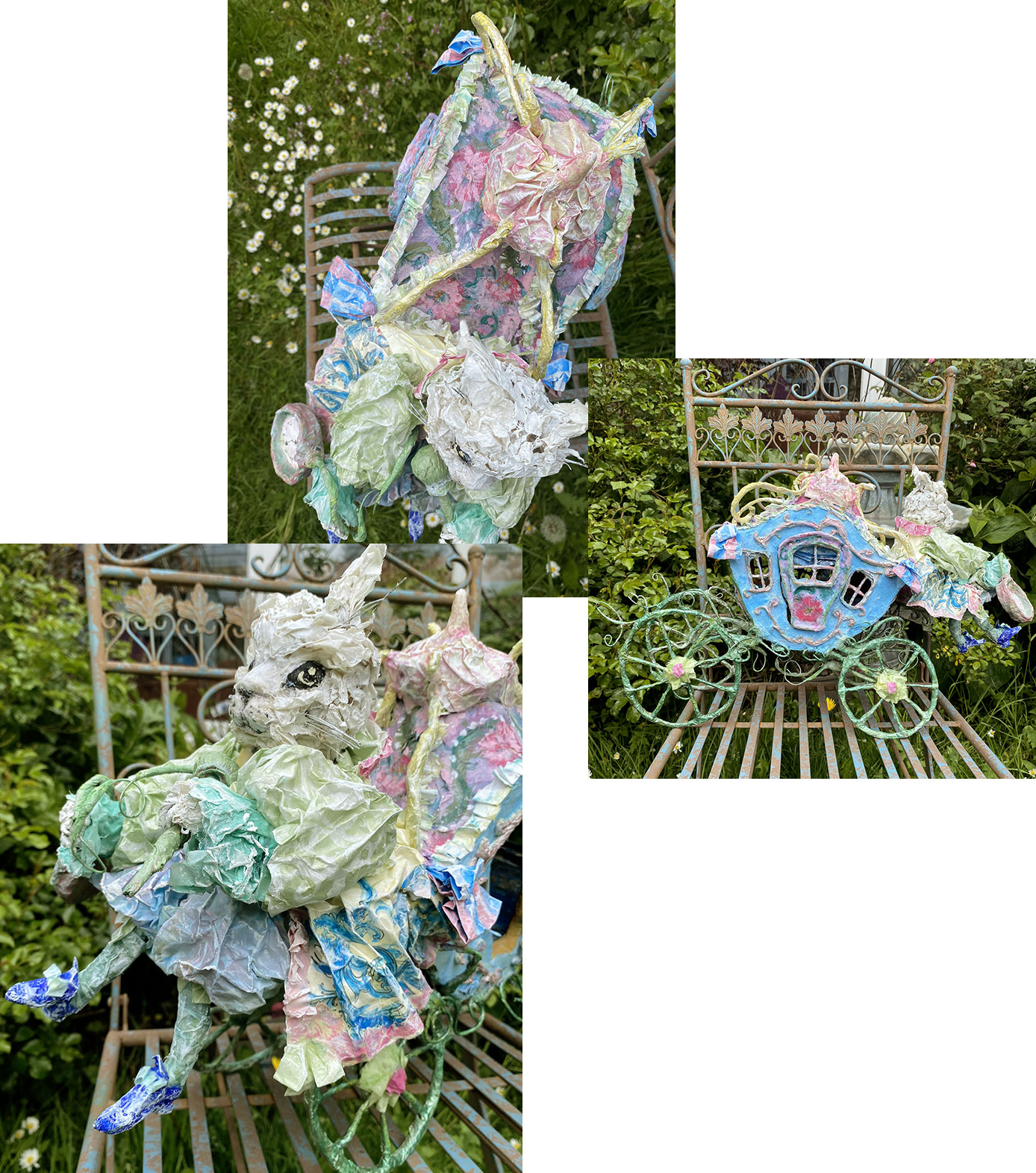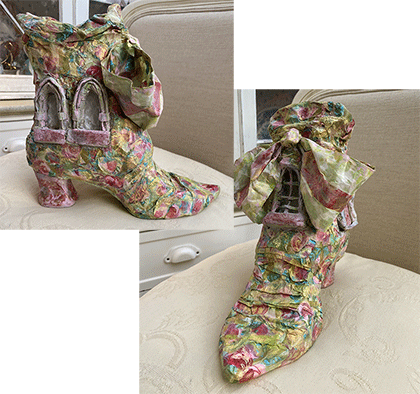 "I was very excited to learn how to sculpt with natural fibre papers, but also how you showed how to change things that didn't sit right. I loved learning how to colour the papers and create lovely hand painted ornate patterns. I feel the course is professional and you spoke eloquently for all the training sessions and I enjoyed our Skype sessions which were very supportive. I anticipate signing for all the workshops and have already joined the Mr Rabbit On His Carriage (bundle) workshop! Many thanks once again ."

Sylvia - UK - Joined the 18th Century Shoe House - March 2023

Recent Creations made and sent by Apprentice Magicians

enrolled in different workshops in January 2023 and december 2022
__________

Helen's Toxic Flowers from the Halloween Workshop In the Witch's Garden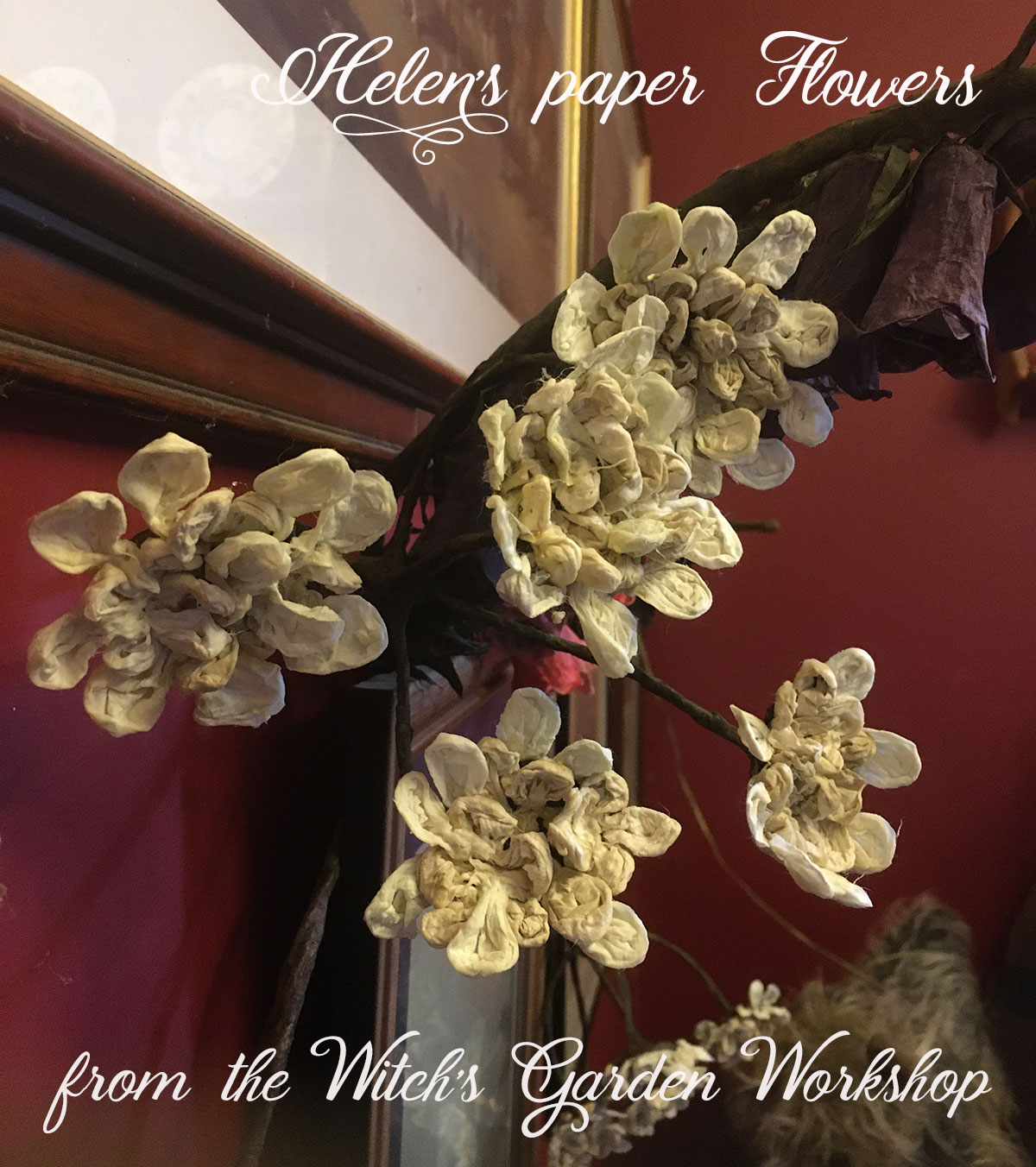 Patricia's Nutcracker and swans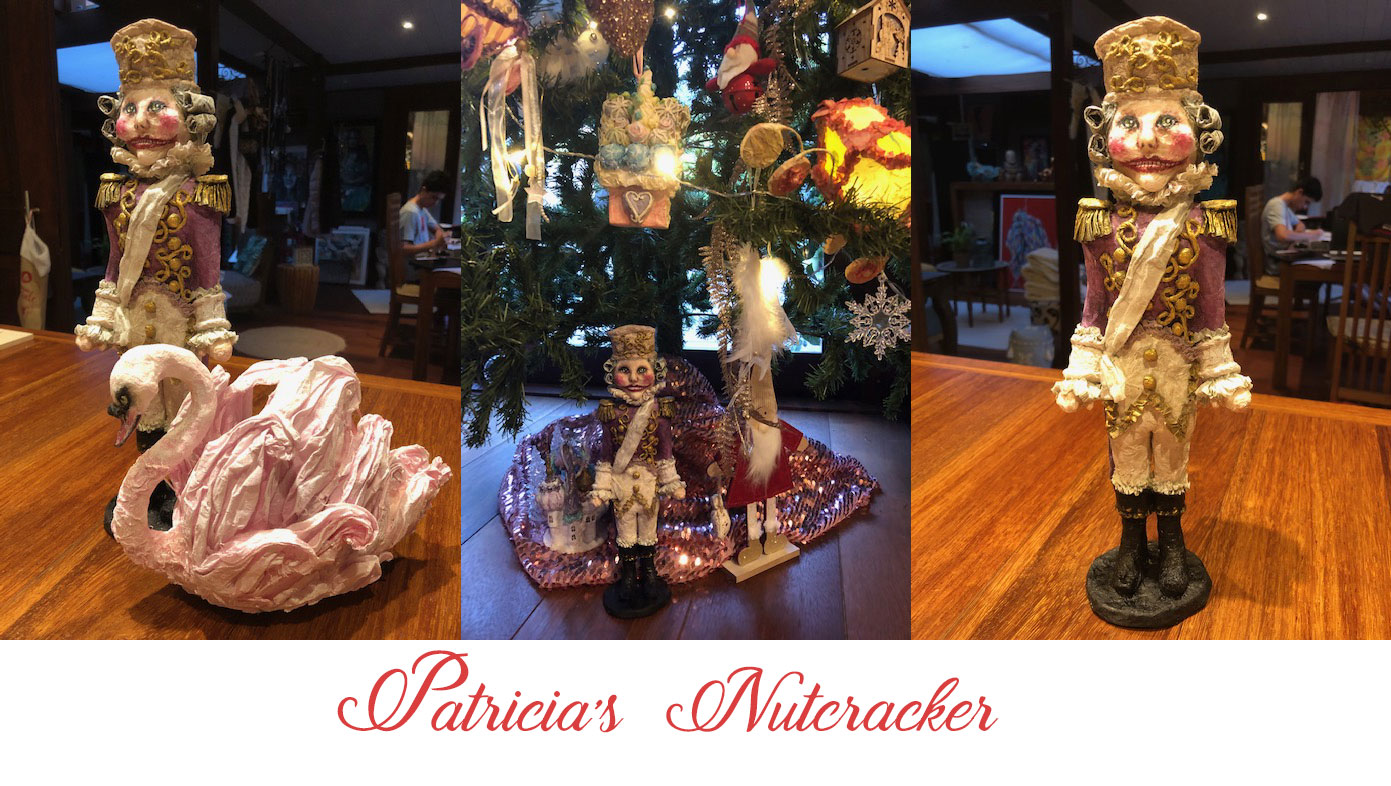 Elizabeth's lighted Swans she made in autumn 2022 from the Nutcracker Workshop.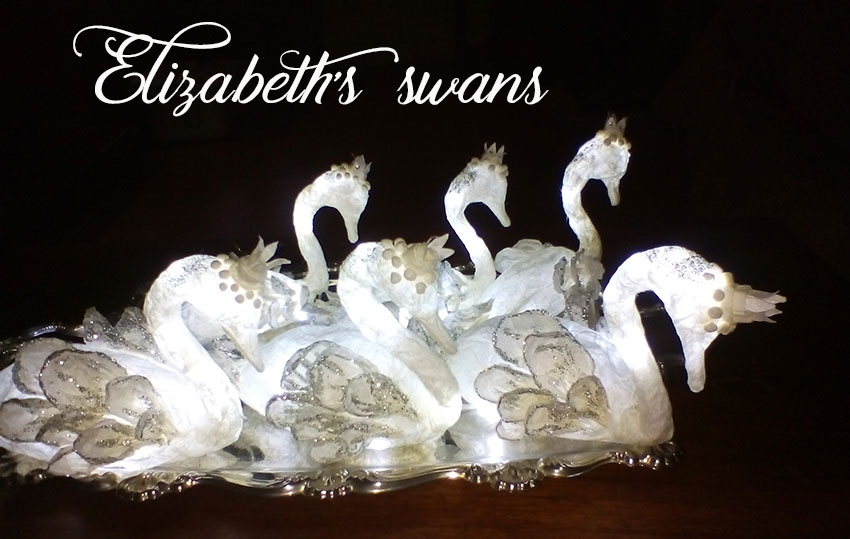 Niki's snail she made in october 2022 from the Halloween Workshop A Tea Time with a Witch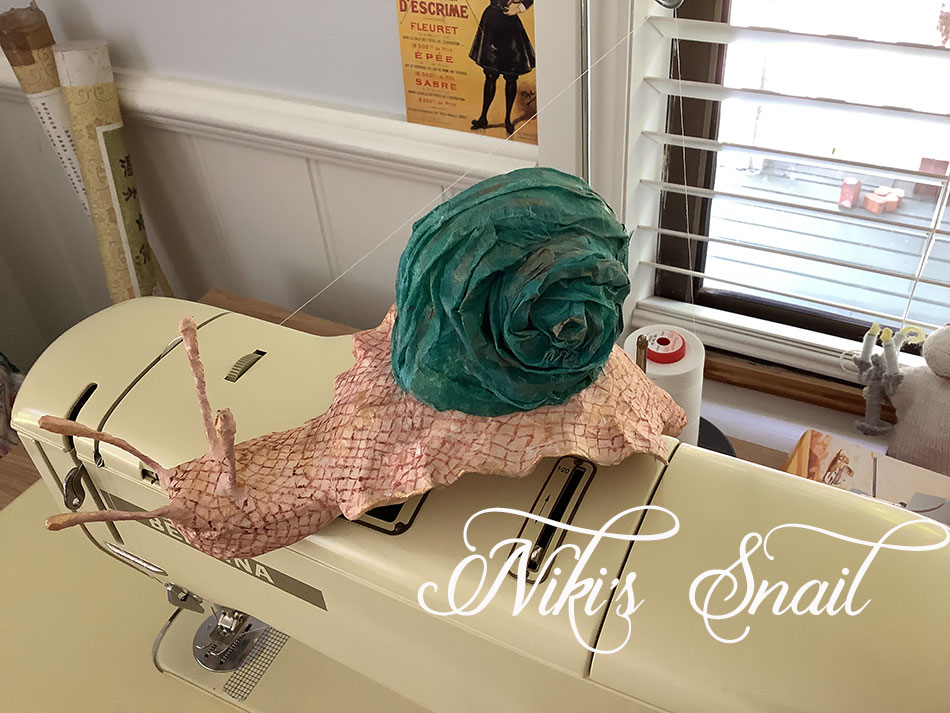 Helen's Silhouettes from the Christmas Workshop Christmas old fairy Tale she finished this summer 2022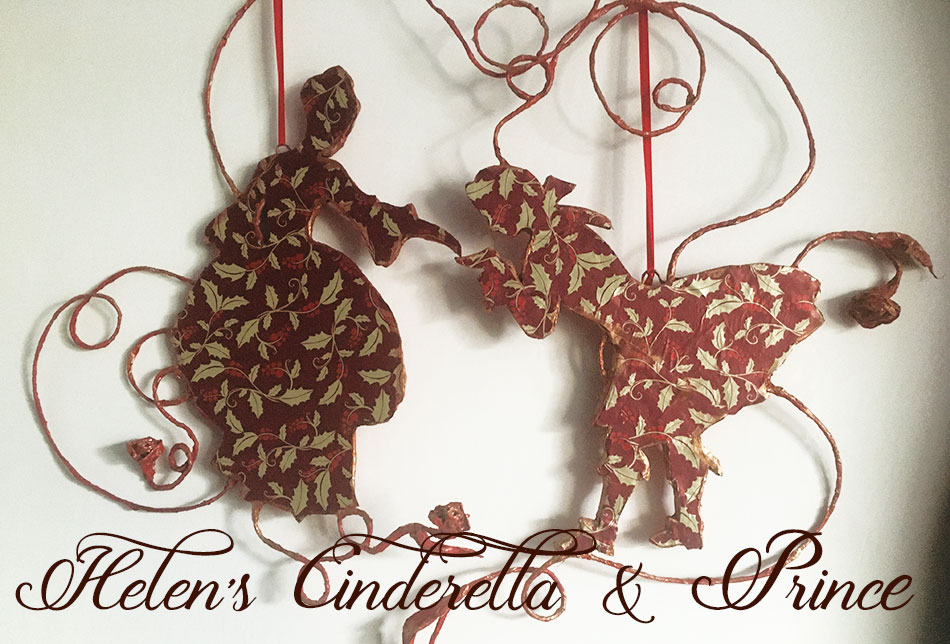 Elizabeth's Silhouette from from the Christmas Workshop Christmas old fairy Tale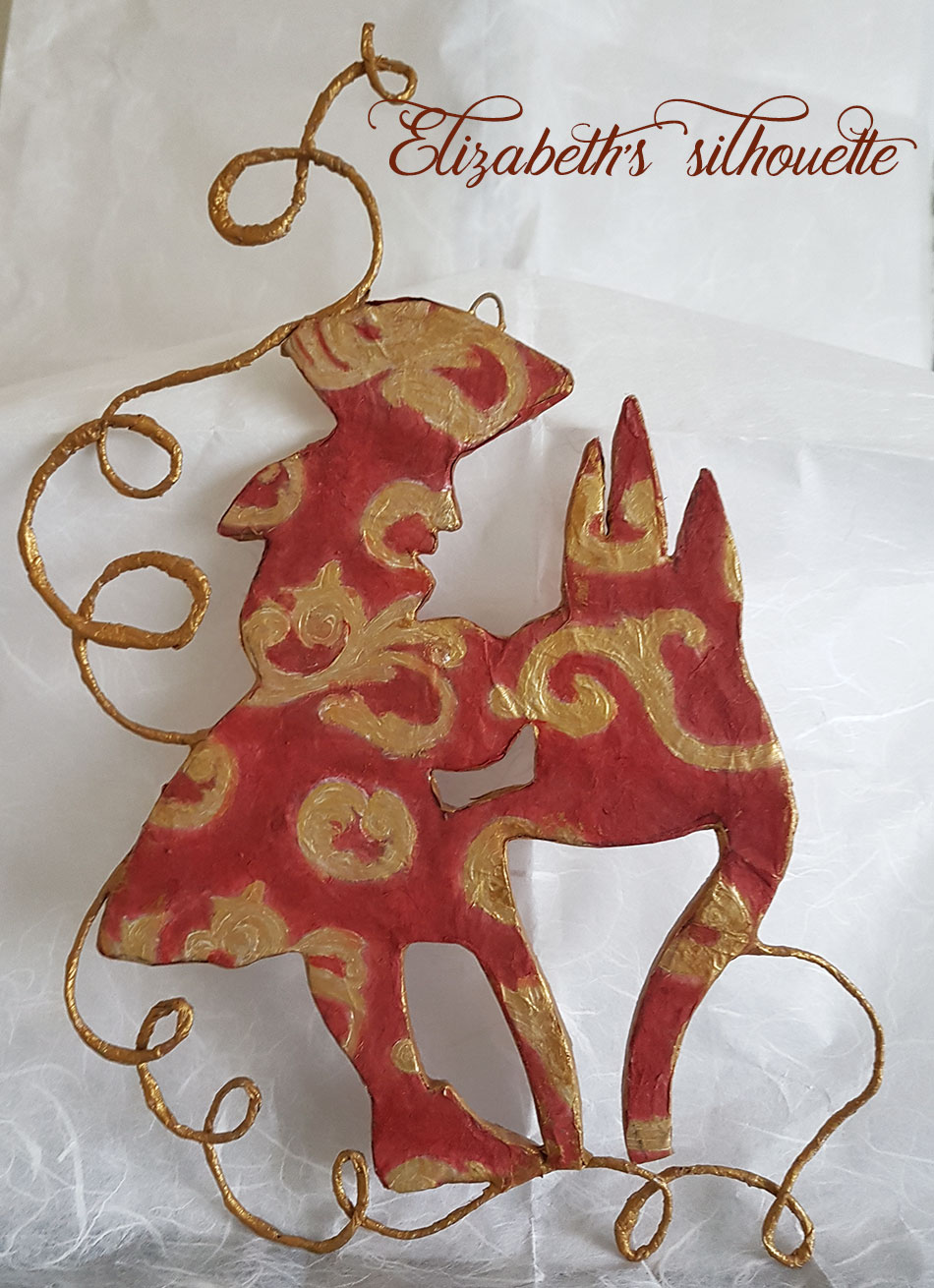 ---
"I absolutely loved doing this workshop. As a beginner it was easy and so much fun! I can highly recommend this"

Niki, Australia enrolled in the Shoe House Workshop in april 2022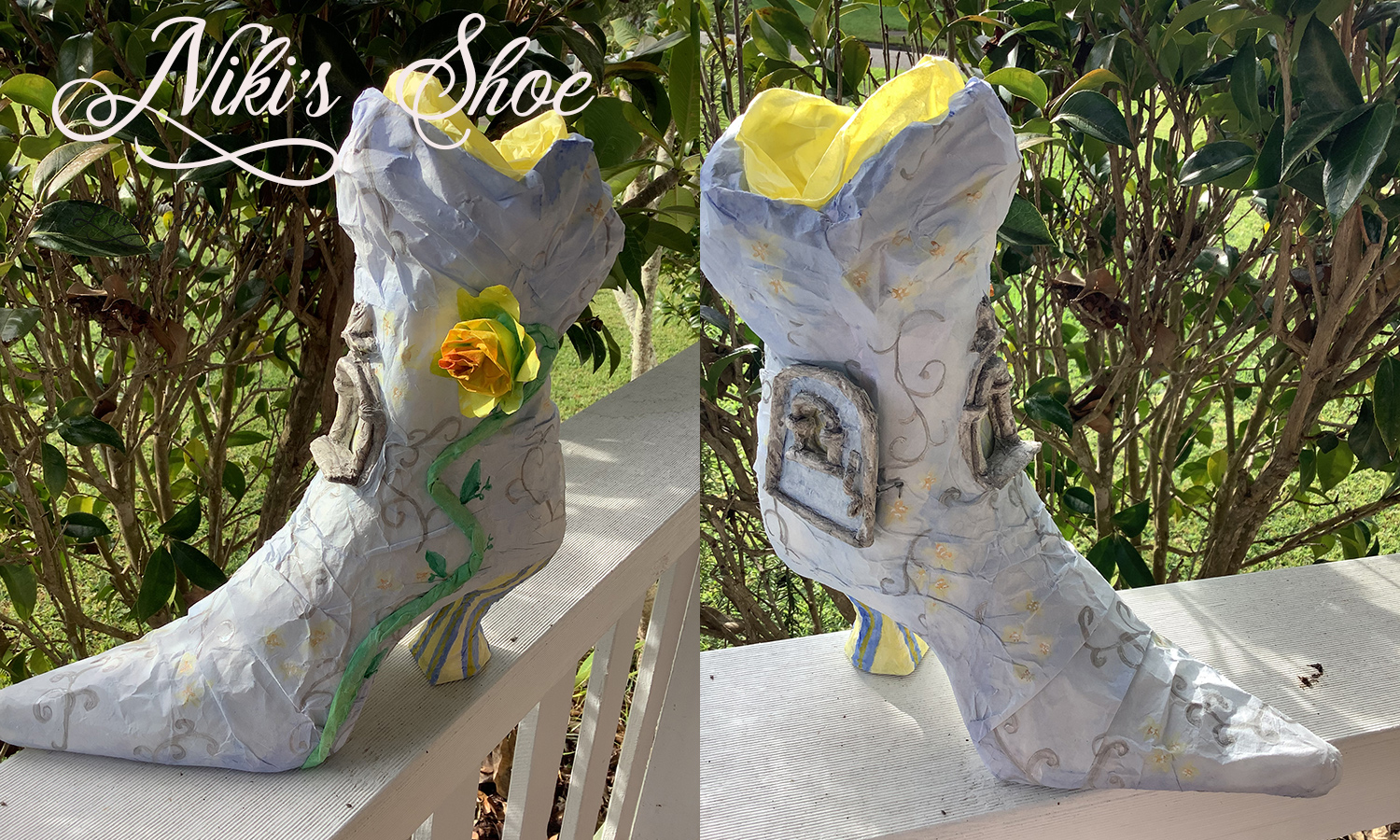 Lorraine, New Zealand enrolled in the Shoe House Workshop in april 2022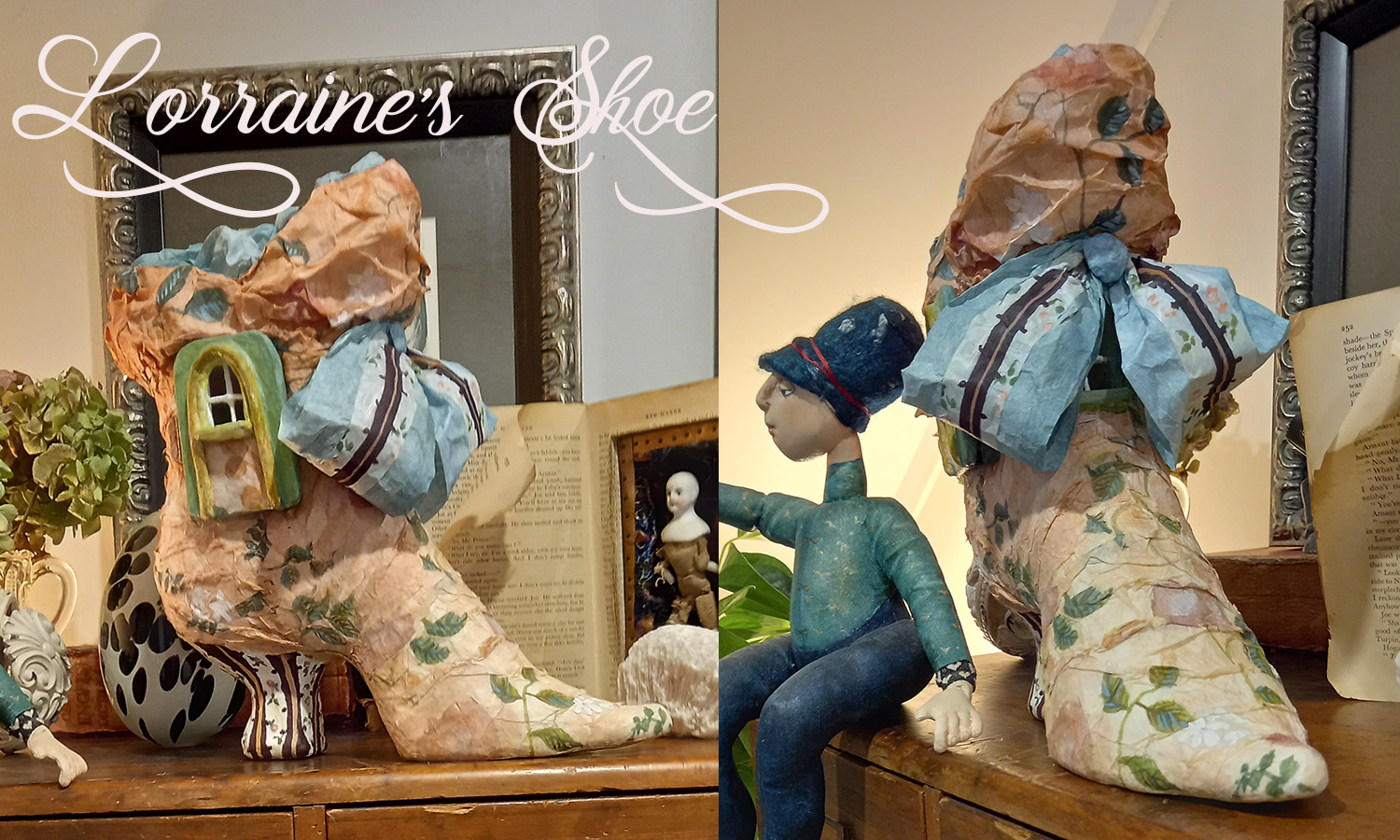 "Finally I finished!!! It was very fun and gratifying!! "

Claudia, US. enrolled in the Shoe House Workshop in april 2022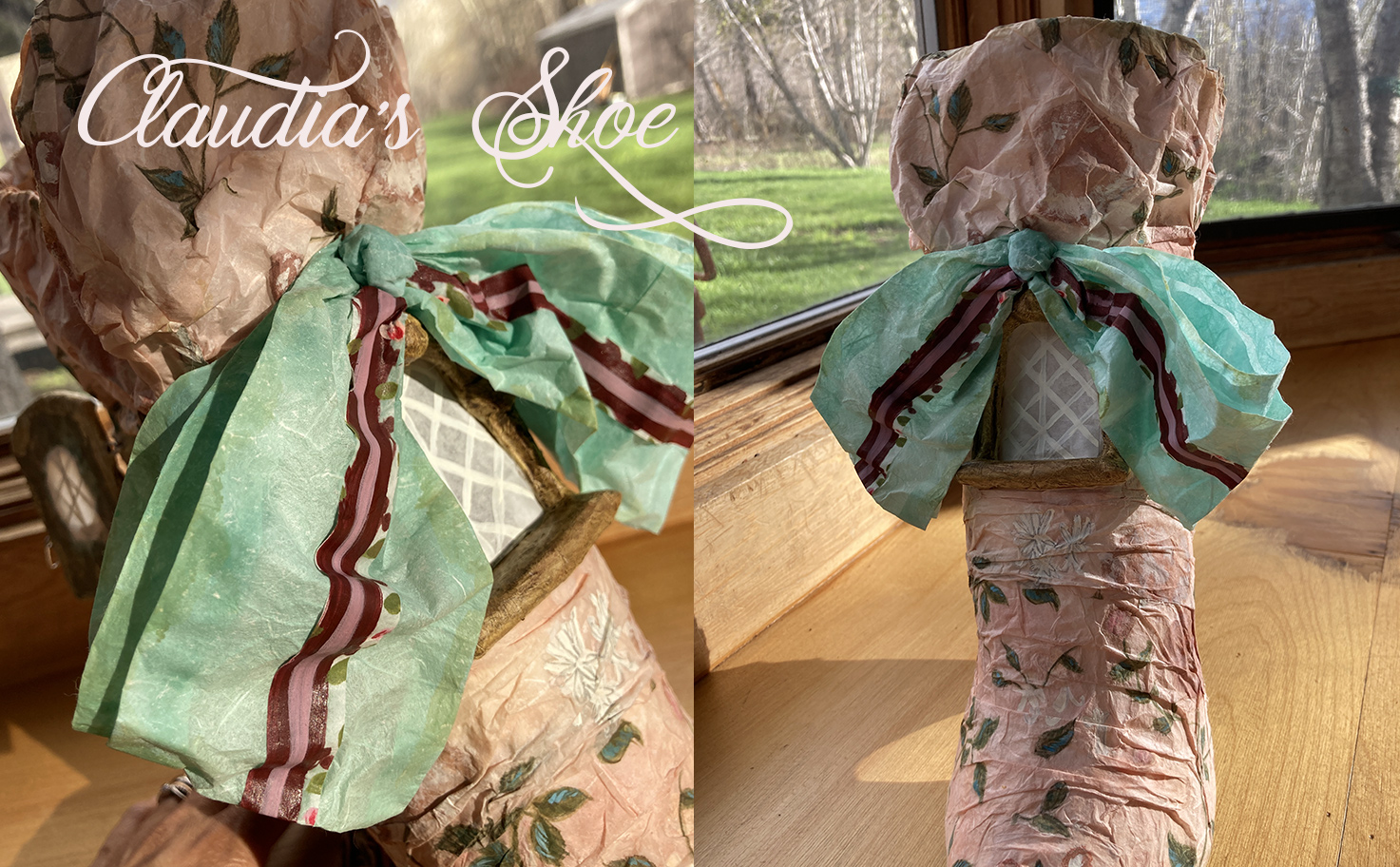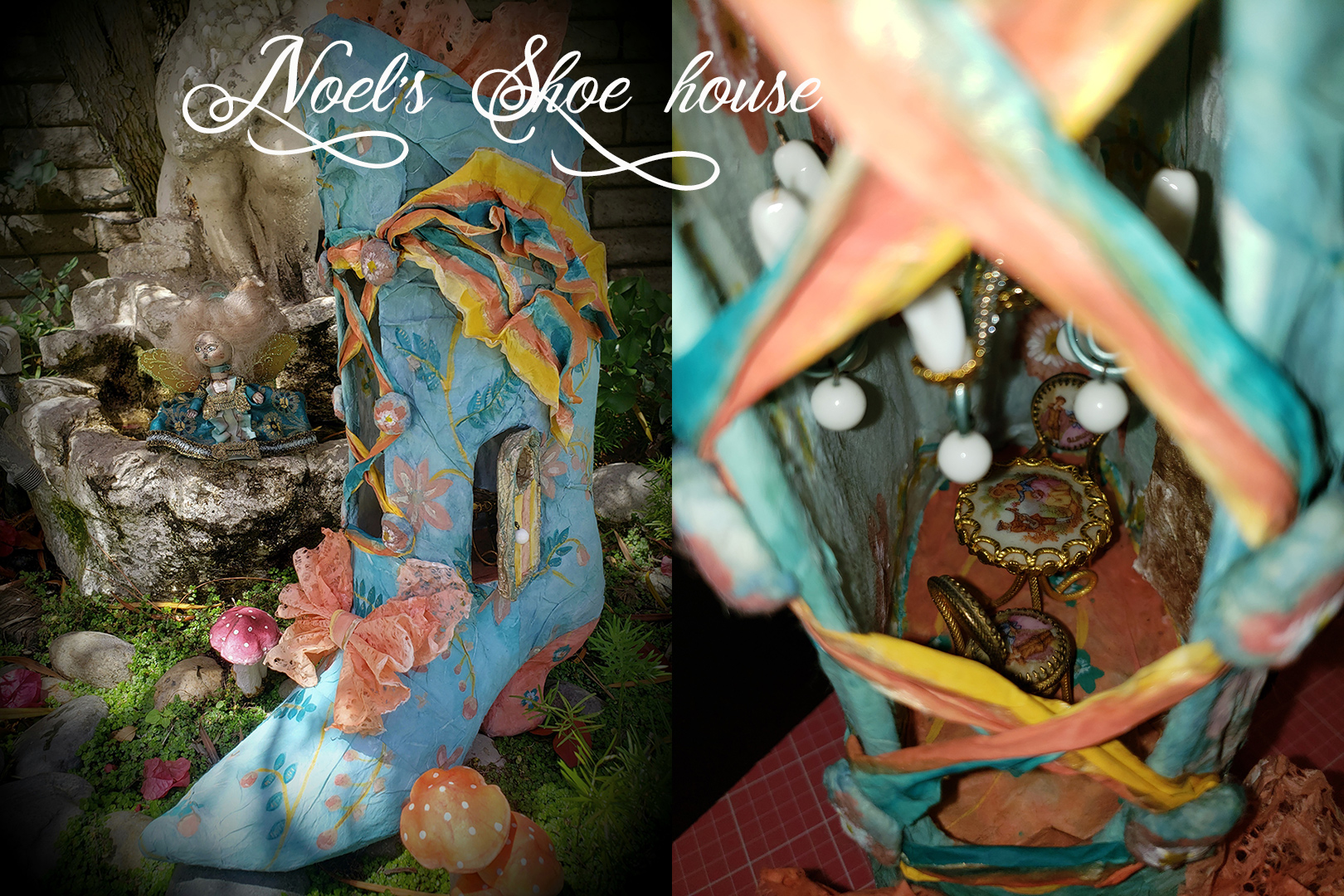 Here is a photo of Michelle's carriage after joining the carriage workshop she has just completed this spring.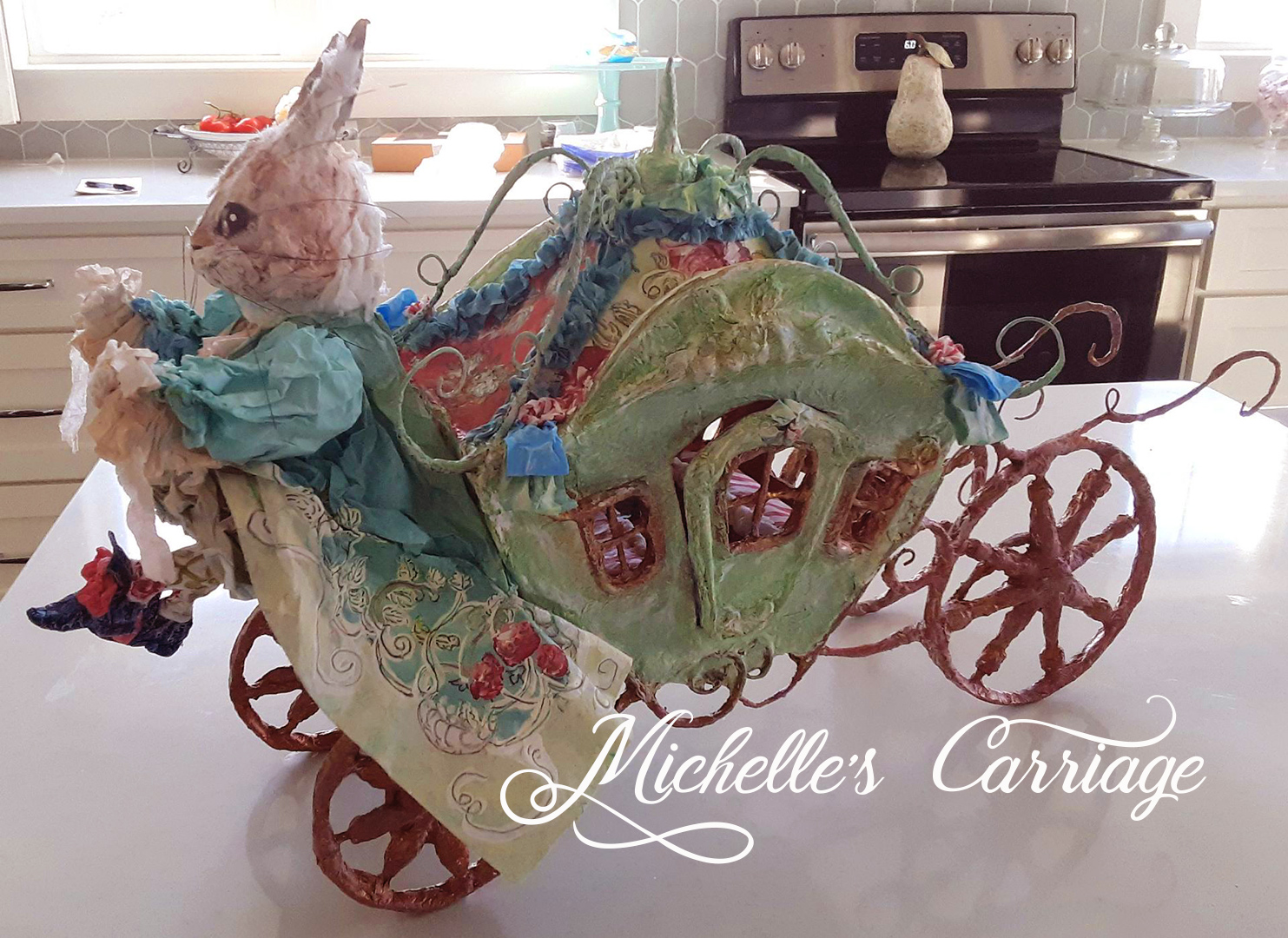 Creations made and sent by Apprentice Magicians

enrolled different workshops in

fall/Winter 2021-2022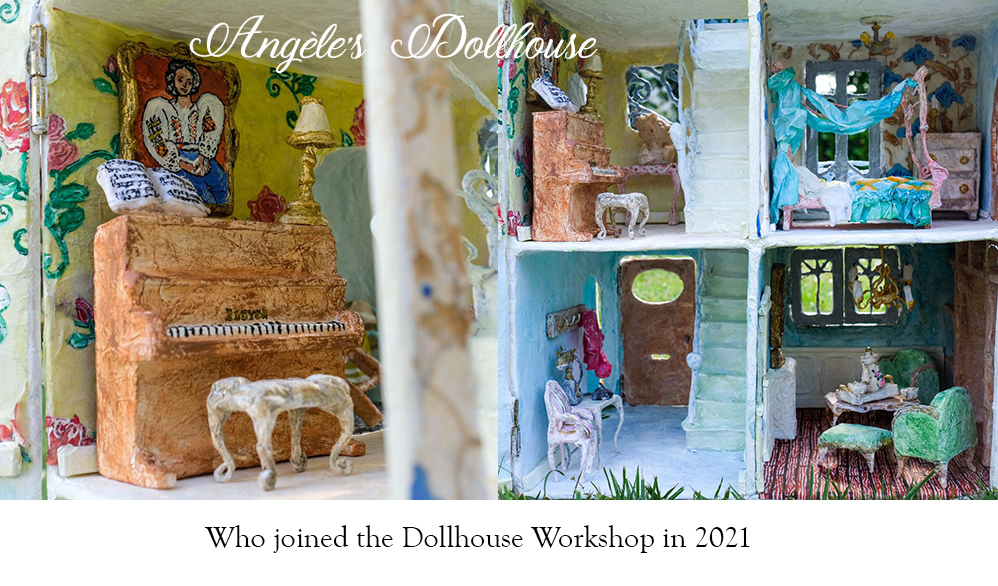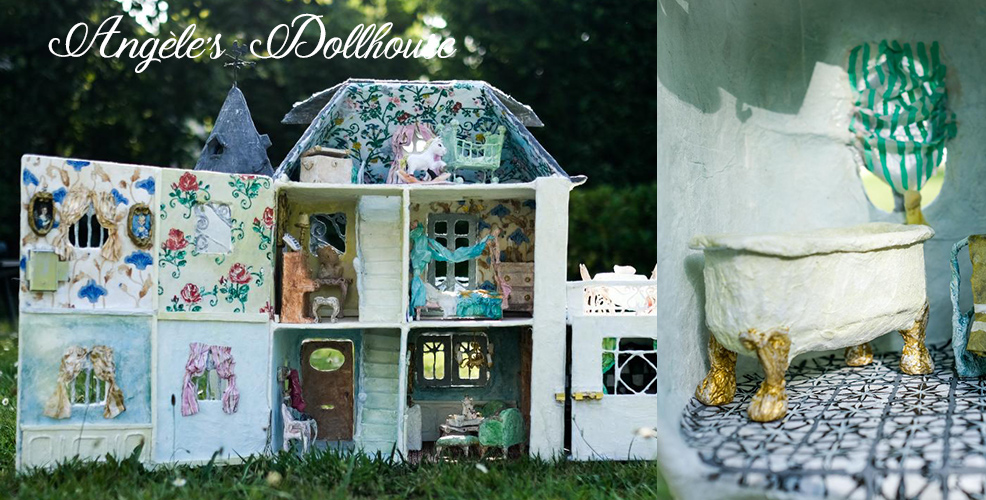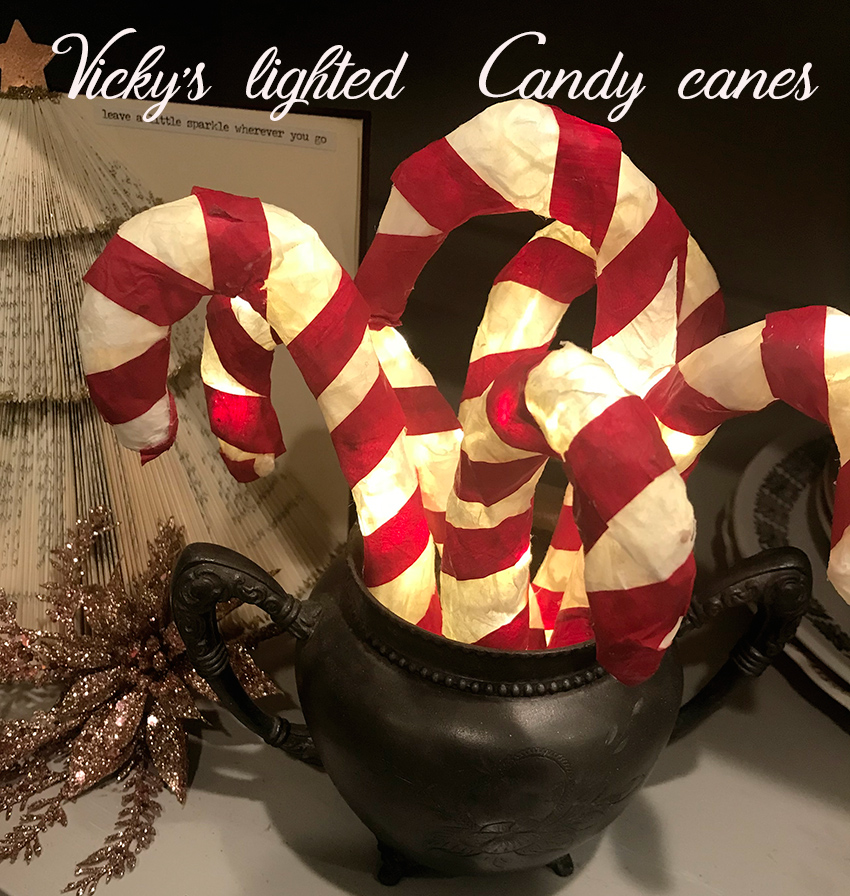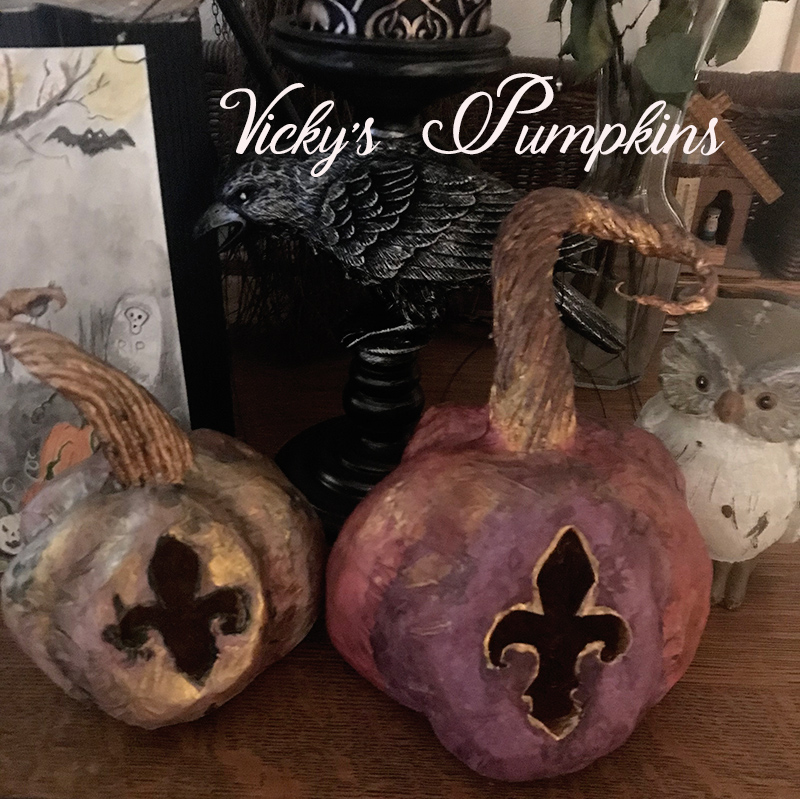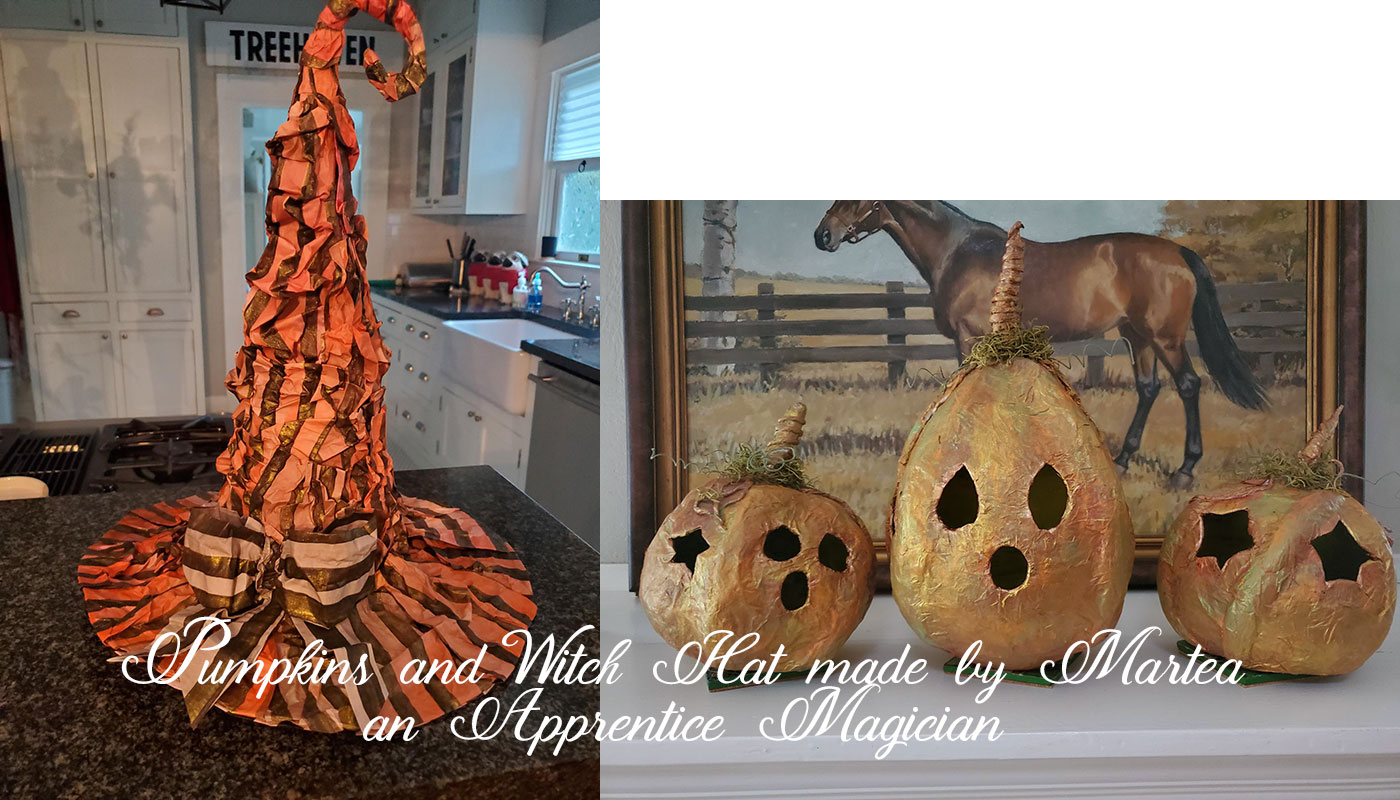 "What a fantastic course and all so easy to follow. With feedback from Laetitia whenever you need it.
It's no pressure, pick up and put down as and when you are able, so it's perfect to fit around your commitments. And of course you can take as long as you like.

I took about 6 months on my deer.
Highly recommended for anyone considering having a go. You really can do it and get a great result.

Nicky enrolled in the Deer hunt trophy and the Halloween Workshop - England - October 2021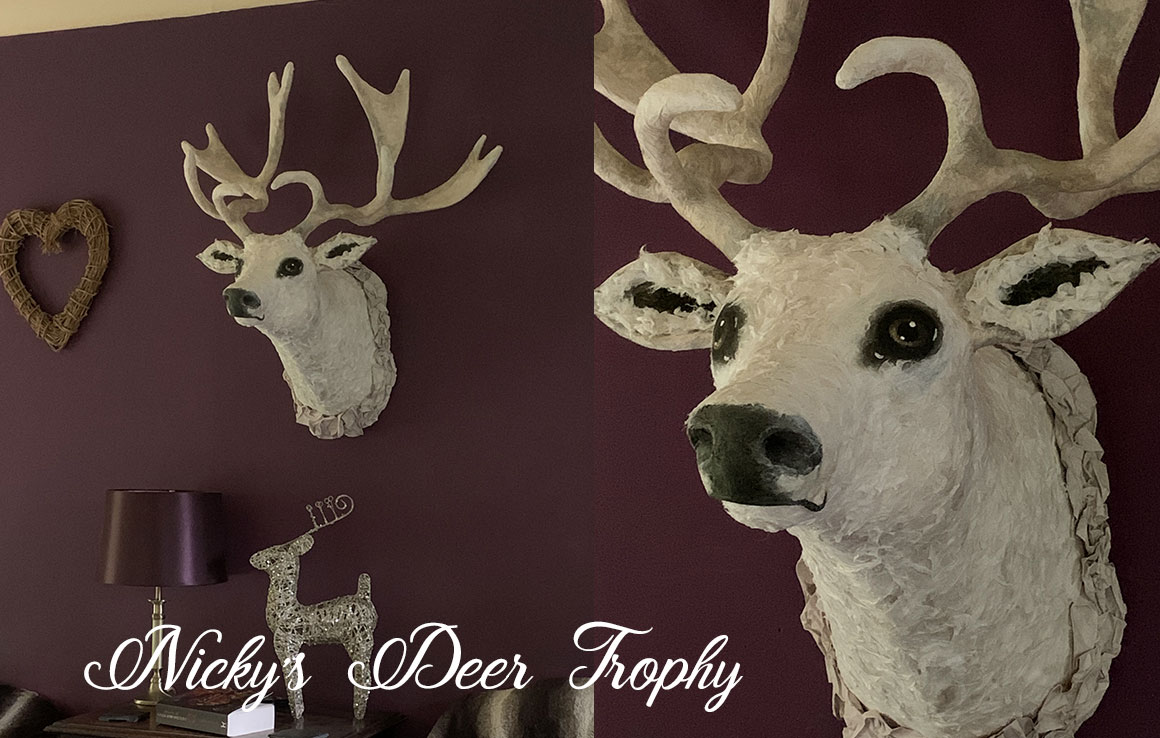 '' My husband and I decided to go with a fairytale theme for house. I became extremely excited when I found these courses. I recently began the carriage workshop and must say that I am officially addicted to these courses. I cannot wait to begin my next workshop and will be attending numerous other workshops in the future. This lady is truly a " paper magician" and I feel fortunate to be one of her many "apprentice magicians".
She is truly magical and such a wonderful person. She is quick to respond to questions and emails, which I personally feel is very important when attending online workshops, and she answers my questions regardless of how simple minded they may seem. I cannot wait to continue working in her fairytale courses.

Alicia Malin - Texas - enrolled in the Elephant Doll, Wardrobe for an Elephant, Little Characters, Fairy Tale Carriage , Shoe House Accessories for a Princess .

"I had done some paper mache before but I still learned so much from this workshop , not only new techniques but I also refined some other techniques I'd used."
Sally Redfield , USA, Student of the Halloween, The christmas and the Dollhouse Workshops

All Rights Reserved Laetitia Miéral 2023

All my workshops are meant for a personal and amateur use ONLY.